This Blueberry Blast Smoothie is not only delicious but healthy too (with both blueberries AND bananas!), and is exactly what you need if you have had a festive season of partying and overindulging on yummy treats. You could also give this to your little ones too as an exciting and nutritious option instead of fruit squashes which are often high in sugar.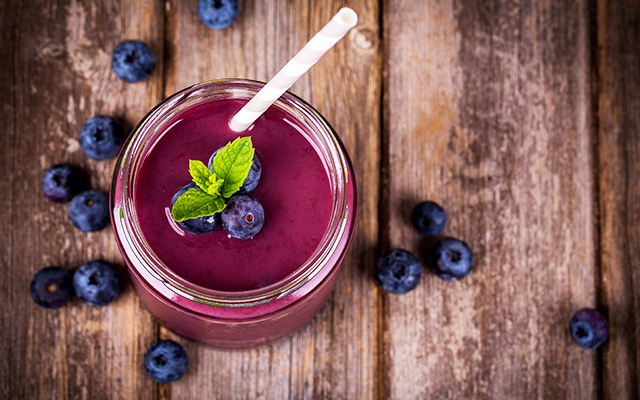 IF YOU'RE USING A SMOOTHIE MAKER
Add all ingredients to the smoothie maker and blend until it's lovely and smooth - yes, it's that easy!
IF YOU'RE USING A BLENDER
Add the almond milk, greek yoghurt and vanilla extract to the blender

Then add the chopped banana pieces and blueberries

Begin to blend gently on a low setting first, and increase slowly until you get your preferred consistency