Vegetarian and vegan restaurants have traditionally struggled in the UK. Dwarfed by the entrenched meat-orientated culture of British cuisine, vegan and vegetarian food has primarily been a niche market.
However, Jessica Kruger, Founder and Creative Director, believes that this picture is now changing and the outlook for vegan and vegetarian restaurants have never been brighter. Ethos, tucked away just off Oxford Street in the heart of London, is turning heads in the capital, and changing dietary habits as it goes.
As a loyal ProCook customer, we caught up with Jessica to see how business was going –
Hi Jessica! Can you tell me a little bit about your business?
Of course. We started about a year ago and are ideally situated in London's West End. We currently employ 25 full-time staff. I am the entrepreneur of the business, and I work closely with the chef on coming up with different, creative recipes. Although we are a vegetarian and vegan restaurant, our clientele are surprisingly diverse. In fact, 70% of our customers aren't vegan or vegetarian.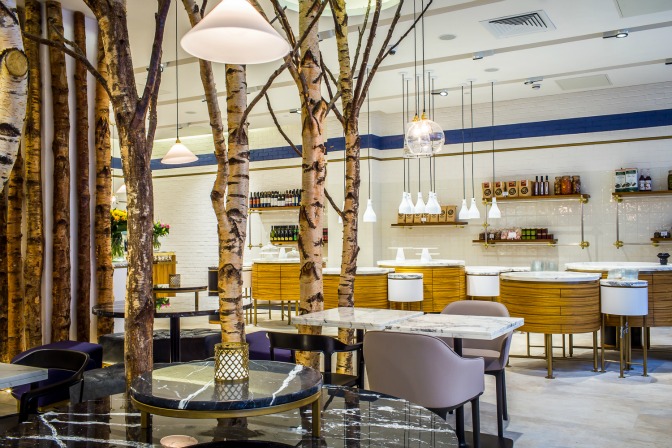 Oh really? So, why did you begin the enterprise?
I turned vegan three years ago and found it incredibly frustrating to find meat-free options when dining out. We spotted a real gap in the market for people who are either turning away from meat for ethical reasons, or simply want a healthier, plant-based diet. Many restaurants provide a vegetarian dish, but there was such a distinct lack of variety in the food. We're really creative at Ethos and are slowly changing perceptions that healthy, plant-based foods can be diverse and fulfilling.
I thought people were becoming more conscious of what they were putting in their mouth and we try to provide options.
Oh right, so what would you say is the most satisfying part of your job?
I love being creative with food. As I mentioned, there are a lot of pre-existing perceptions about vegan and vegetarian food being bland and boring. When I see the look of surprise on customers faces when they realise how tasty healthy food can be with a bit of with a bit of creativity, it makes it all worthwhile.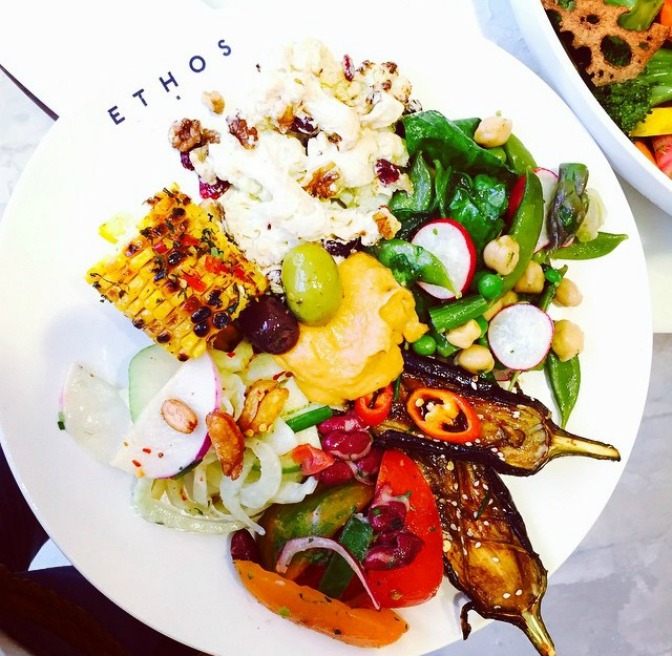 And the worst?
Just general managerial headaches. But generally, I love it all.
Good to know! Can you describe a typical day at Ethos (if such a thing exists!)?
I'll have a go! Every morning we have a 10am meeting, to discuss menus and last minute preparations for the day. Because we serve buffet food, I like to go out each lunchtime and inspect the food personally.  Afternoons are usually admin-based work, meeting with suppliers etc., then it gets very busy in the evenings.
Sounds like a handful! So how is business going?
Excellent. Really good, much better than we expected. So far we're returning a profit at double the projected rate, so it really has been a fantastic year.
Wow, congratulations! Do you see the entire vegan/vegetarian market experiencing a similar upsurge as well or?
I think so yeah. I mean our upsurge is clearly largely attributable to the tireless work of everyone here at Ethos, and the delicious food which we serve, but I think we've also tapped into a changing culture in the UK. More and more people are becoming interested in trying a meat free and/or dairy free diet. Demand and creativity is expanding and, this will soon trickle down from London into cities across the country.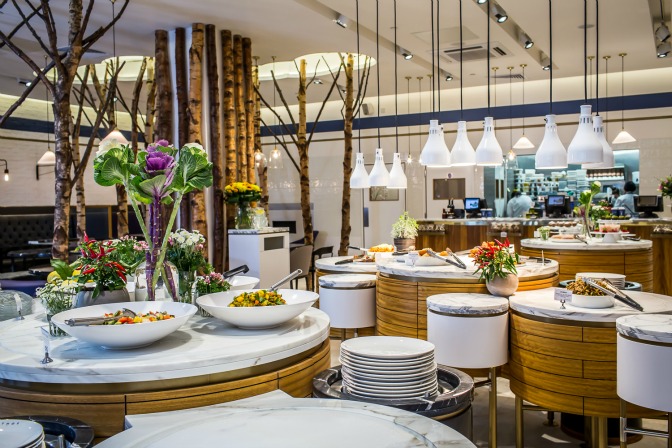 What do you think is the biggest thing holding the vegan/vegetarian market?
Public perception, definitely. People think that they'll find the food uninspiring and boring, or that they'll miss meat. Like I say, slowly we're challenging these misapprehensions and winning people around.
So, what ProCook products do you use at Ethos?
We use the Elite Tri-Ply Saute Pan set and the Elite Tri-Ply Shallow Frying Pan. We love them. Professional, strong and sturdy. Perfect for a professional kitchen like ours. We'd definitely recommend them!
Thanks Jessica!